When starting your cam career you'll be faced with a big decision almost immediately. Your cam model name. This name will most likely be with you for the rest of your career. It's important that you get this right. If you don't you may find yourself jumping between different accounts and aliases which will lead to confused fans and lower earnings. I guarantee you there's a lot of models out there wishing they could get a do-over on their cam model name.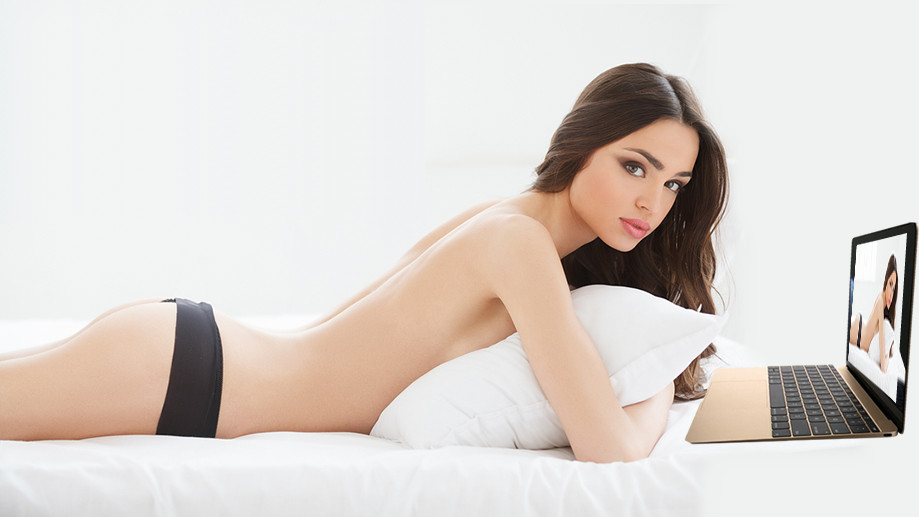 Why choosing the right camgirl name is important
The Name sticks with you – As I've already said, jumping between multiple cam accounts or social media aliases because you don't like the name is not beneficial to anyone. Imagine trying to build a sizeable following while doing this? How are they supposed to know where to find you? Choose a name that you're happy with and stick with it.
Potential marketing deals – While this may be thinking way into the future. There's always potential brand deals, sponsored tweets or other income based deals that you may miss out on because you're called "xAnalxFisterx69". You are in the adult niche so PG sites will not be contacting you but a semi-professional name will not hurt business. AnalFister or any names of the type are not good, they don't feel personal in anyway and it doesn't say much about you.
It's your brand name – Your viewers may not care so much about your name, you are still a brand. You will need to be distinguishable and somewhat professional. Your viewers will need something to tell you apart from the rest and your screen name is exactly that.
Fetish Modelling – This is the only exception. If you're a fetish model it may be worth considering putting some indication in your name. If you're a dominant you will benefit from putting something such as Mistress, Domme or some other relevant word. Just make sure it doesn't disrupt the flow of the name.
Some cam websites will allow you to change your screen name at will however I would avoid doing this. It means that viewers will have to go to extra effort to find your cam. Not only that but it may lead to losing viewers & regular tippers just because they can no longer find your old alias.
What makes a good adult cam name?
Keep it human – I'm not saying use your own name. Actually far from that, keep your real name away from cam at all costs. It's very important you keep your name human though. A lot of people have a name that they think is sexy, cooler or just prefer it to their real name. That'd be a good place to start. When picking a real name make sure it fits your personality, If you're someone that looks very innocent and sweet a name such as Beth or Daisy may be more fitting. Struggling to think of a name? Use common baby names
Since first names will not be available on cam sites, consider adding a middle name or surname that you like the sound of. You may also add an adjective before or after your name. Here's a list of examples that you may want to play around with.
Sweet, Precious, Tempting, Cute, Dainty, Sensual, Racy, Steamy, Seductive, Sexy.
Alliteration – Alliteration is your friend. It's a great way to create a catchy name. It will take more effort to come up with a name, however it will stick in your viewers minds if you do this right. The first adult performer that springs to mind with a name that uses alliteration would be Alexis Texas. Whatever you do, don't force it. If you think it sounds cheesy or silly then it probably is.
Don't be scared to find inspiration from other adult performers. Don't copy their name though. The most common factors among most successful cam girls and pornstars is that their cam model name reflects their personality well and rolls of the tongue incredibly easy. You don't want your name to be a chore to say and in most cases, a simple name is the best way to go.
SyriahSage, Lilemma & Caylin are great examples of simple, short and an alliterate name working well. Though I must admit they have many other things going for them, a name is a good place to start but it wont define your cam career.
Research your cam name before hand
You've came up with a list of names, maybe you have one you already like or are undecided. It's incredibly important that you research your cam model name before you make it yours. Why? You want to make sure that nobody is effected by the name you've chosen. Is another adult entertainer, celebrity, brand name or sports person using that name already? Drop it to make sure you avoid any form of potential legal issues.
Avoid using names that involve brand names at all cost. Maybe you're a big disney fan? DisneyDaisy is not going to work out well for you. You may not get contacted by anyone, it's just a lot safer and less hassle to avoid picking it.
Availability

Can you buy the domain name?
buy your cam model domain name
Admittedly building a website may not be your first plan however it's incredibly cheap to buy a domain. It will only cost you $12-20 dollars a year. Buying the domain now will stop people from being able to steal it off you and stop them trying to sell it back to you. A lot of adult actresses tend to go down this route as it helps them to monetise their content a lot better.
Make sure you are buying the .com domain and that it is your exact name. No Hyphens, no "XXX", no "Adult". Just your name with a .com at the end.
If I was to commit to a name I would buy the domain, hosting and start my own wordpress website. If you publish articles frequently about your journey or other related topics, it could have a snowball effect and help your cam grow. Let me know if you'd be interested in a guide to building a camgirl website.
Is your cam model name available on social media?
If you're not already aware social media will fuel your growth and income. It's incredibly important that you are able to secure your name on the top 5 social media platforms (Facebook Page, Twitter, Reddit, Pinterest & Youtube) even if you're not planning on using them. You can play it even safer and secure your cam model name on most of the popular social media sites.
My favourite website for checking social names is namechk.com. While it's name is not great, it's misspelled which makes it harder to find (The domain namecheck.com was taken). You should take this as a lesson though, an easy to spell &remember name is the best name. You want to be easy to find when your fans are horny and want to spend money on you. The site is incredibly easy to use, just type in your desired name and search. If your name is available on the site, it will show up as a green tile.
You will find that once you start camming that you are on social media for a good chunk of your time. Make sure that you can secure account on these websites before continuing with your name.
Twitter
Facebook
Instagram
YouTube (This isn't used so much but useful to have)
Pinterest
Gmail (The leading email platform)
ManyVids
It's also incredibly important that you secure your name on these mobile apps
If you don't have a mobile phone that is compatible with the apps above you can use bluestacks to emulate android on your computer. You'll be able to sell lifetime access to these accounts for good money as your regulars will want to see daily photos, videos and will chat with you when possible.
Conclusion
While your name doesn't decide how successful of a cam girl you may or may not become it's a good place to start. Make sure you keep it short, simple and snappy or sexy. Either way, keep in mind those 4 S's and you'll have no problem finding a name for yourself.
Interested in creating a name for yourself online? learn how to grow online.