Here's why Chaturbate is the best beginner cam site Chaturbate is the website that most beginner models will sign up to when starting out. Continue reading this chaturbate review to find out why you should sign start your cam journey on this site. Some beginners will be unfortunate and fall to scam websites offering fake broadcaster sign-up packages, Chaturbate is 100% legitimate. The site accepts all genders, Male, Female and Transexuals as well as couples.
Number of Viewers & Paying customers - 9⁄10
The sheer number of viewers offers beginner models a great chance at gaining followers and even tips within their first handful of broadcasts. Despite the huge number of viewers, there's also a huge number of models available on the website so it's very competitive. Competition isn't a big deal if you have a HD Webcam and good internet though.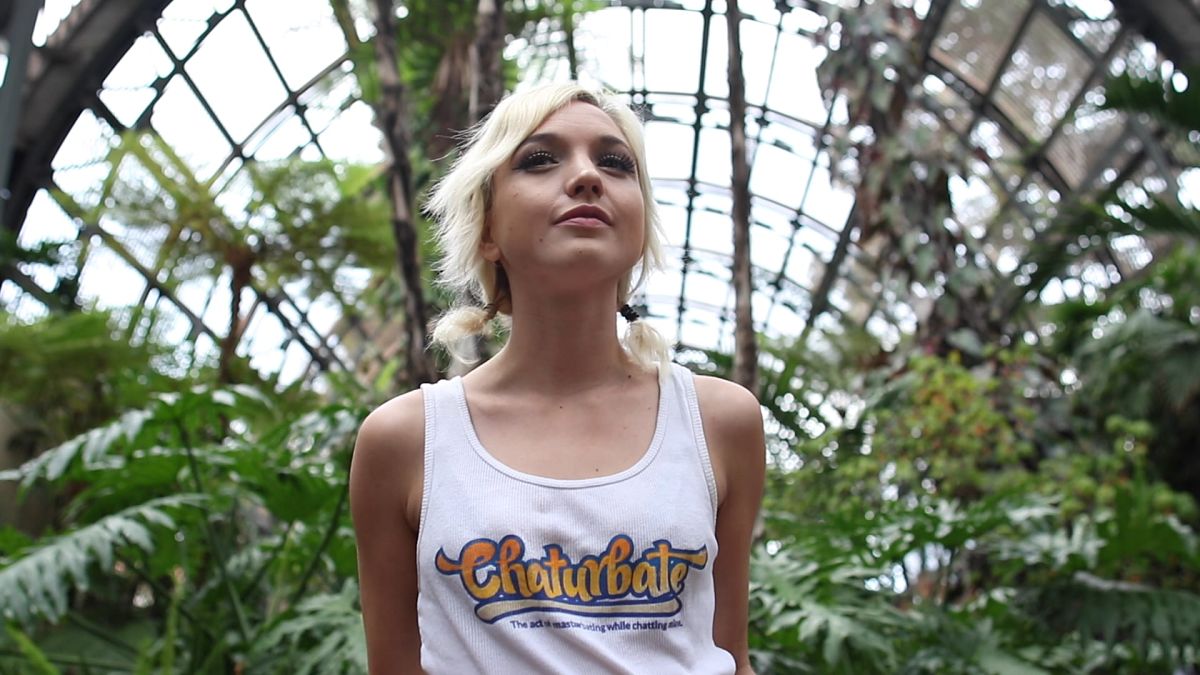 As Chaturbate is one of the biggest websites on the internet, piracy is unfortunately an issue. There is ways you can combat this however it's almost certain you'll find a broadcast of yours archived on the internet at some point. It's just one of the many potential reasons you may not want to be a cam model.
If you were to add a watermark or your social media handle to your broadcast at least people would know who is the original content owner. You can also add DMCA protection however most sites that pirate content will ignore it.
How much does chaturbate pay
Almost, if not all popular cam sites will payout without any issue at all. Chaturbate is no different. Many users around the world enjoy this website and spend a lot of money on adult broadcasts each day.
Easy & Reliable Payments - 8⁄10
The original step towards earning money on chaturbate can be tricky, models will have to accept the model agreement and provide a photo of a valid ID with a picture of the ID next to your face. If you have a high quality camera that you plan to broadcast with, this will not be an issue.
Chaturbate will pay you $0.05 for each token you earn. So if you earn 3,000 tokens on your first broadcast that translates into $150 dollars.
While verification can be a pain, the reasonable and reliable payouts is a good reason for models to stick around. As well as the fact it's incredibly easy for new models to gain exposure on this site.
I will be honest, I've read a number of reports that are increasingly worrying about chaturbate when it comes to payouts. If you use a legit ID to verify yourself and abide by Chaturbates Terms Of Services you shouldn't have any issues.
Simple to use with various model options
Chaturbate is incredibly simple looking and easy to navigate for both viewers and models. The broadcast panel is no different. Under the settings & privacy tab you'll be able to
Choose if you want to be shown on the home page
Choose which genders are able to watch your cam
Create a password show
Geo-Blocking (Block countries & regions from viewing your broadcast.)
You'll also be able to choose whether you wish to appear on sister sites.
Enable 2 Factor Authentication for extra account security
Not only that but it's incredibly easy to change your private show settings. You can choose whether to allow private show recordings, what price your viewers will pay, a minimum amount of minutes and even allow others to spy on it for a cost.
Running apps such as OhMiBod, CrazyTicket and Roll The Dice is also incredibly easy on Chaturbate.
You can also select up to 3 chat bots that will make your life a lot easier, automating thanking viewers for tips, automoderating and more.
While I feel like software support is slightly lacking on the broadcasting side of things, Manycams is the only thing I've found working. Overall Chaturbate is incredibly simple and will allow any model to go live at the click of a button.
Earn a passive income
Chaturbate offers models a couple of features that will allow them to make passive income. Models can create and upload photo sets and videos to sell for money. It's very common for models to put a Chaturbate Referral link in their description or link sidebar.
If you don't want to go out of your way to create new videos you can record your broadcasts and sell them or edit them into a video.
As a smaller model you may not make sure much from these features, however as you grow you'll see more and more money come from these channels.
Models also have the opportunity to setup memberships. Although as I said, smaller models will not make a whole lot from these features.
Support is great for beginner models
As a beginner model you'll probably have a number of questions that you may not be able to find the answer to anywhere on the internet. You'll end up having to email the chaturbate support. Thankfully the support is absolutely outstanding and 99% of the time you'll have a response within 24 hours.
Chaturbate can be quick to ban a model or suspend their payments if they break the Terms Of Service or their identification expires. It's incredibly important you pay attention to any emails or notifications you get from Chaturbate if you want a successful working relationship with the site.
It's incredibly important you read the Terms Of Service before you go live. You don't want to get banned before you even start earning. Chaturbate has a vimeo channel with lots of useful content whether you're a beginner model or one with a little more experience.
Chaturbate is a great place to start
No matter which cam site you sign up to, it's in their best interest to help you earn money. Chaturbate offers an insane amount of content and great support which will help you start earning from the second you hit broadcast.
The website is incredibly user friendly which is great. You don't need to be computer literate to use this website.

While competition is high, thanks to the vast amount of traffic and various different navigation options you'll find yourself growing pretty quickly on Chaturbate.
The possibilities really are endless on this site. If you have a great broadcast quality and put effort into your streams I'm almost certain you'll have a great time on the site.