What are the best chaturbate alternatives?
You've used Chaturbate but it's not quite for you. So now you're looking for sites like chaturbate that you may prefer.
It goes without saying, there is many alternatives. Whether you're looking for another general site that's more appealing to the eye or a niche site tailored to certain categories such as British, Asian, Couples, Mature ladies or anything else of the sort. There is a chaturbate alternative for you, I promise.
I'm confident that by the time you've finished reading this article you'll have found a new adult cam website that you enjoy using.
1. Bonga Cams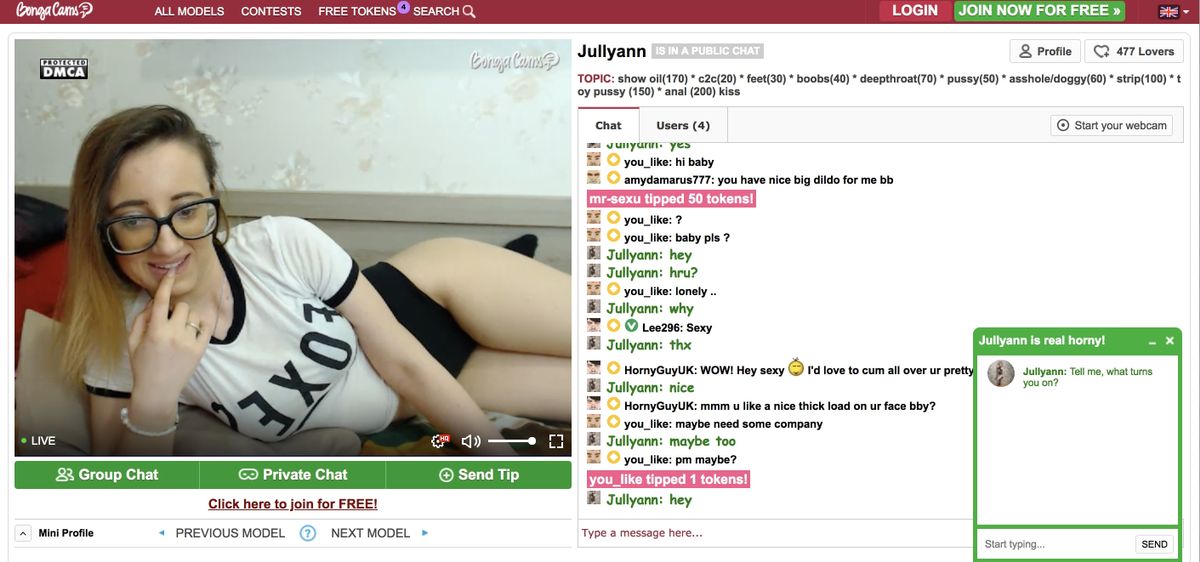 Bonga is the site that's most similar site on this list to Chaturbate. I'm sure there's a number of models that broadcast to both sites as well. However there's one thing that Bonga does better than chaturbate. The categories are great. You can choose from many different options, there's even a category for white girls. It's a much better system than the Chaturbates tags though I don't think you can filter models by private chat price.
Another neat feature is that they broadcast pictures are frequently updated and should you hover over one, it'll show you live feed straight from the show (Live Jasmin also has this feature).
There is one feature Bonga has that I haven't seen anywhere else. Since the rise of ohmibod, lovense and other vibrating toys BongaCams has a vibrating toy overlay that lets you know which broadcasts are using the toy. I'm not a fan of the toys myself, a lot of the shows that use them are boring however it's a nice feature.
Numerous payment options are available. You can pay with all major credit cards, by phone, with Paypal, Bitcoin and more. If you decide to confirm your email you'll receive 5 free tokens.
Visit Bonga Cams
2. Royal Cams
Royalcams is a site that I've only recently been made aware of. I must admit I had never heard of it before my friend told me about it.
On RoyalCams you can expect high quality video feeds from some of the hottest models you've ever seen. You do have to enable flash player to get the best experience though, which is a little disappointing.
This isn't the most popular cam site however it's definitely a good one. If you're looking to get attention off of the models there's rarely over 100 users in the chat, so odds are you'll be seen.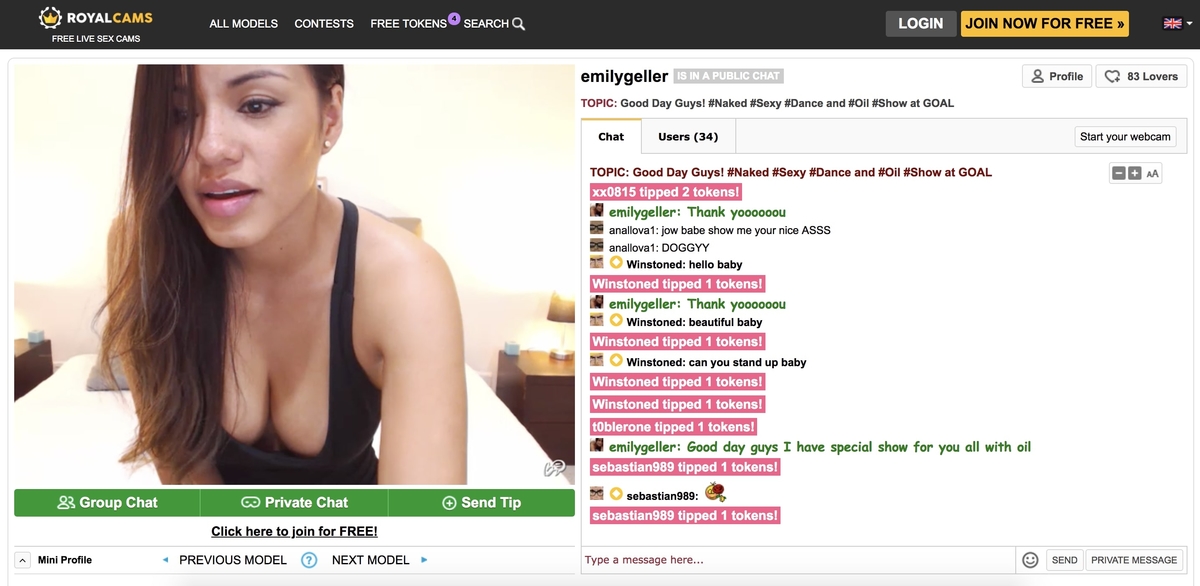 This site has the standard features of most adult cam sites and not much more. That being said, it's got a very clean user interface and shows which models are using vibrating toys.
Models are sorted by gender first and then you can filter through categories, these are the default categories you'd see on a porn site. You can also sort the broadcasters by camscore, just logged in, new models and more.
RoyalCams offers great value for money. If you buy tokens on your mobile phone they will give you 100% extra. Not only that but you'll receive 5 tokens for free if you verify your email. They also have cashback bonuses for the top 5 spenders each day.
Visit Royal Cams
3. ImLive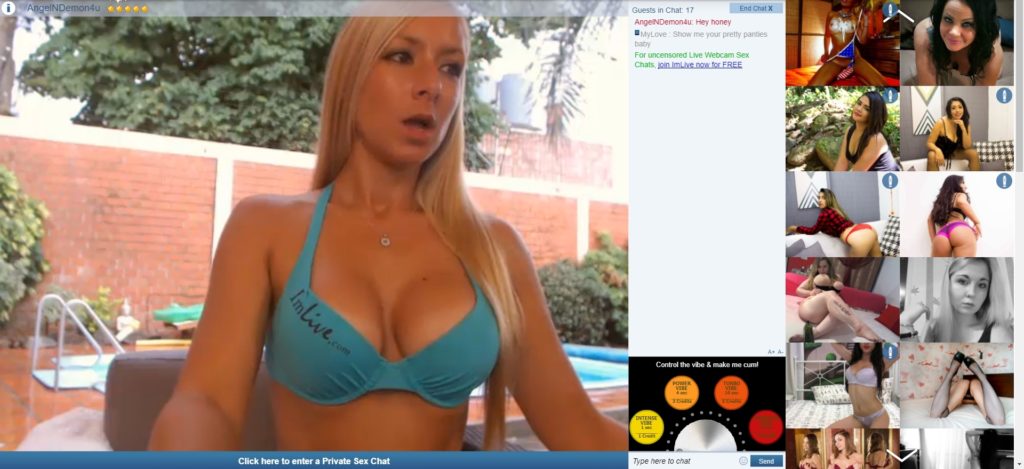 ImLive SignupImLive is a household name in the camming industry. The website has won the AVN Best Live Chat award 3 times in the past 5 years. Which is absolutely crazy.
I'm a big fan of what ImLive are doing and it's definitely a great site and there's a reason why I listed it on the best trans sites as well as this list of sites like chaturbate.
Navigation is somewhat easy once you find the drop down menu. It's very in-depth though as you are able to filter by bust size & ass size as well as the standard run of the mill filters you'll find on any other cam site.
The shows on this site are done a little differently. You can watch unlimited non-nude free chats or you can get 30 second glimpses of sex chats. Not only that but you'll obviously be able to take models of your choice into private chats.
ImLive doesn't have various different payment processors. You can only pay by card which for some will be a deal breaker. The billing is discreetly named CCBill or Epoch though so it's not a huge deal.
Visit ImLive
4. Live Jasmin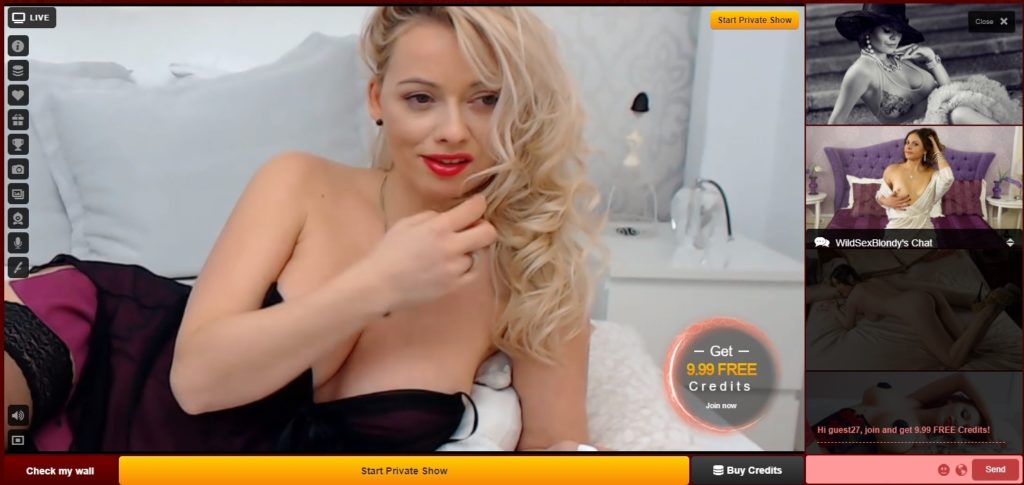 There's a lot less nudity available on Live Jasmin in free chat however if you're a paying customer it's probably one of if not the best cam sites available. Chances are, if you've used any of the mainstream porn sites in recent times you'll have stumbled across an advert or a pop up that takes you to the live jasmin site.
I have spent my fair share of time on this website. The user-interface is perhaps the best one available on any cam site and the girls are absolutely stunning. Live Jasmin is not just amateurs clicking broadcast, they've learned how to work a camera and definitely know how to tease. 99% of the broadcasts on Live Jasmin are HD which for me is a huge plus.
Should you decide to sign up right now, it's free. You'll also receive a welcome bonus of 9.99 credits if you verify your credit card. You don't need a credit card to add balance to your account, there's many different payment options ranging from Paypal to Cryptocurrencies such as Bitcoin & Litecoin. If you do use your credit or debit card, it's very discreetly billed.
Visit Live Jasmin
5. CamSoda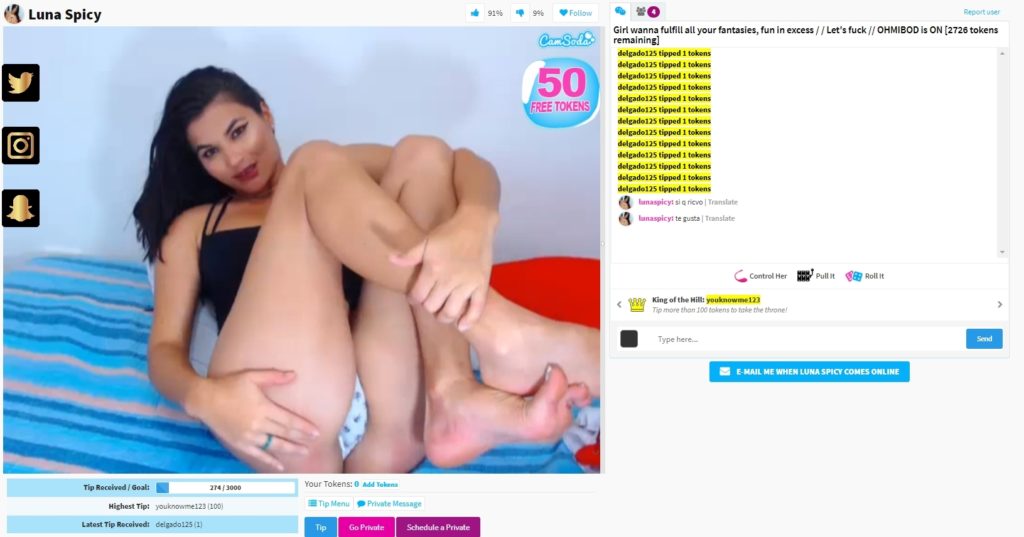 This cam site is very pleasing on the eye with its pink and blue colour scheme. It screams fun & exciting. Many sites like chaturbate use a tagging system to navigate the models, CamSoda is no different. The main issue I have with this specifically for camsoda is that they don't have a top menu separating main gender categories. Instead you'll have to sort them through tags. This can take a while to get used to but once you do it's not an issue.
CamSoda isn't just a cam site. They offer a handful of free high quality porn videos to members and really push the cam models most popular videos under the "top videos and pics" section.
On the cam side of things, you can expect featured shows from your favourite adult actresses and if you're a fan of private shows but can't jump into one right away, you can schedule a private show for another time! The scheduled private feature is very nice for both models and viewers.
The signup process is incredibly easy, it's as simple as entering a Username, Email & Password. At the time of writing this article camsoda offer 50 free tokens for verifying your credit card. There's only 2 other payment options though which are paypal and wire transfer.
Visit CamSoda
6. XLoveCam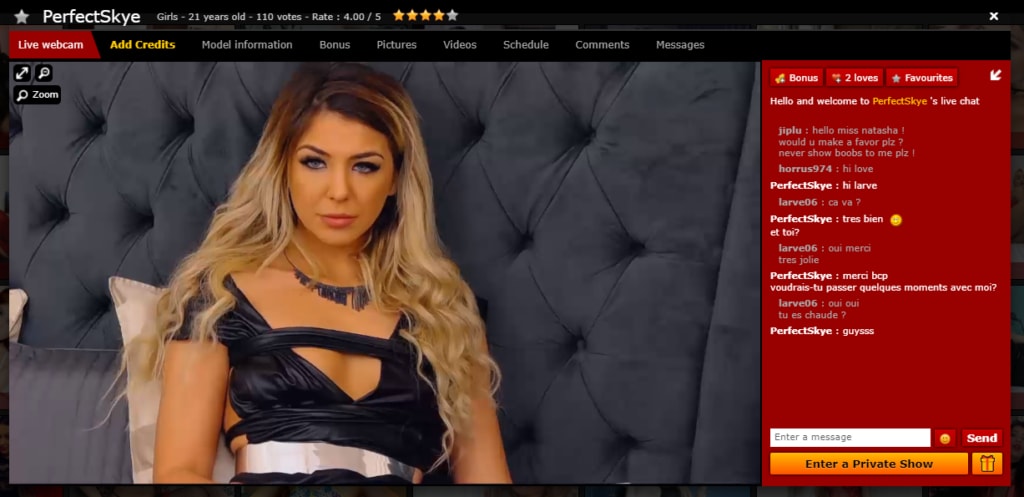 XLoveCam bridges the gap between amateurs and professionals. Most of the models on this site are amateurs but have taken time to learn and improve the quality of their broadcasts. Because of this it's guaranteed that you'll be able to find an abundance of HD Webcams at the click of a button.
It's fair to say this site has the most in-depth filtering system and I love it. When you first land on the site you'll have the standard "featured" page. However on the left hand side there is numerous options and it's not just the standard categories. You can sort models by language, chat type, bust, weight, hair length, ethnic group and even eye colour. It has never been easier or quicker to find a model you want to watch.
Payment methods include Credit Card, Paypal, Paysafecard, Bitcoin and Bank Transfer. CCMedia & Epoch will show up on your statements keeping your spending habits discreet.
Signup is easy enough, there's no token incentives however you will get a free VIP video of your choice after confirming your email I believe.
Visit XLoveCam
7. Stripchat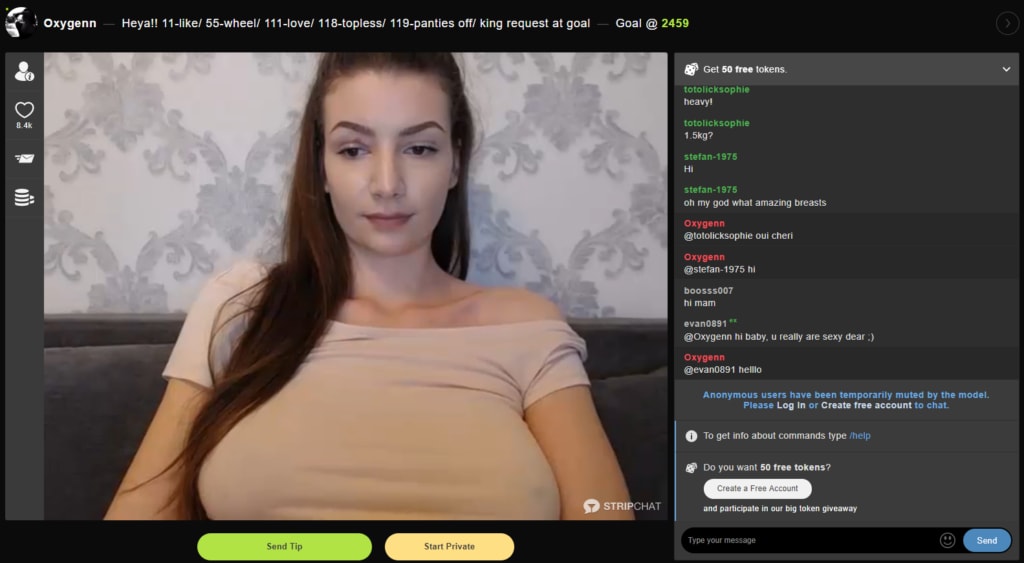 Stripchat is one of the smaller sites on this list. While small, it's still very enjoyable and user friendly. Not only that but the price of private shows are considerably cheap at $0.80-$1 per minute.
Another selling point is that, like chaturbate it is a freemium site. This means there's plenty of outstanding free shows for those who have no credits.
Navigation is fairly easy with a category menu running down the left hand side of the website and a dropdown menu which allows you to sort by "Stripscore", "Rating", "New Faces" & "Just Online".
The payment methods available on this site are fairly standard for a cam site. You can pay by Card, Paypal, Bitcoin, Paysafecard and finally SoFort.
Stripchat often host token giveaways for registered members and is incredibly easy to sign up to.
Visit Stripchat
8. Flirt 4 Free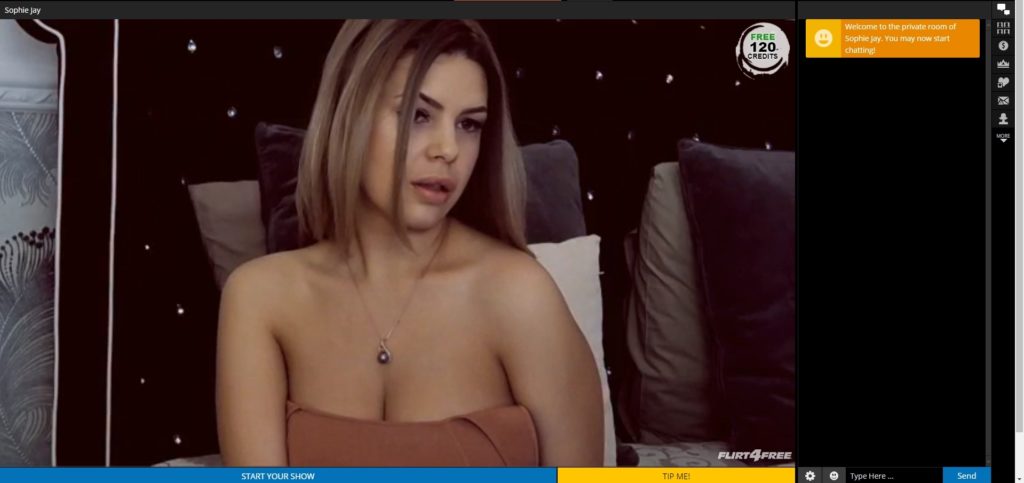 Flirt 4 Free is another site that I recommended on the article about shemale cams. It's just a great user experience and I'll be honest, not a lot of cam sites are set up in an attempt to provide the best experience possible.
Navigating this site is very easy and because of their focus on user experience you will not be wasting time clicking through cameras that you don't want to watch. Hover over a camera for a short preview, what she charges for private shows, categories, location and even more. If you're into ohmibod shows, there's also an overlay for that.
Flirt4Free is setup so that you make use of the private chats however there is numerous free shows that users without tokens can enjoy with full nudity, cum shows and more.
This site also offers a customer reward program which is pretty damn awesome. It may not be the most rewarding however it is a nice feature to have. As well as special promo offers and discounted cam shows.

Flirt 4 Free is a great upcoming cam site tailored to the viewers needs. You'd be silly not to signup and try it out right now.
Visit Flirt 4 Free
9. MyFreeCams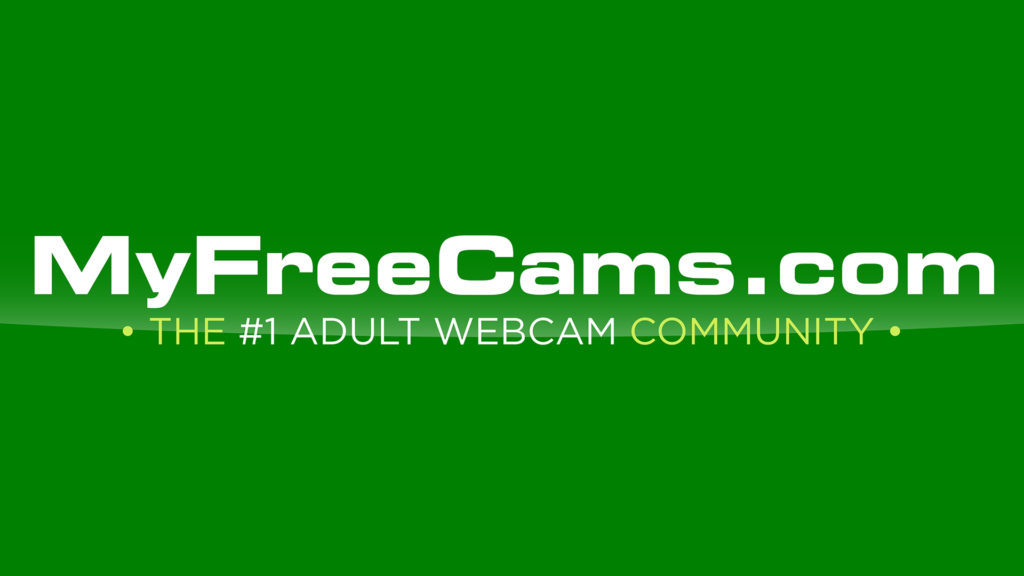 MyFreeCams SignupFinally we have MFC. This is one of the most popular adult cam sites on the internet. One of the best sites like chaturbate available. Chances are if you're looking at this list, you already know about MyFreeCams.
The reason it is so far down on my list is purely because I am not a fan of how it looks, not because it's a bad alternative to chaturbate. It was founded in 2002 and genuinely looks like the layout hasn't been updated since. That being said MFC is incredibly feature rich and the number of broadcasters that use this site means that it's doing something right.
The popularity can be both a positive and negative. There's an unbelievable amount of models and even more viewers which leads to crowded chat rooms, though if you go into any of the popular models rooms on any site you're going to have issues with chat spam.
MFC has limited filters and really isn't geared towards private chats if that's what you're interested in. They're incredibly expensive too and while I haven't encountered any scammers personally, somethings I have read are a little concerning.
Visit MyFreeCams
10. Live Free Fun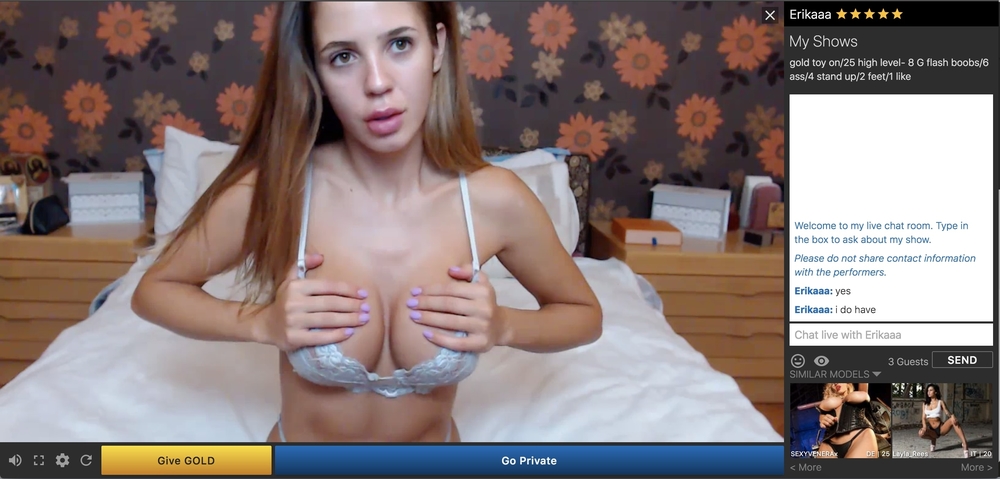 This isn't exactly a direct competitor to all these other sites like chaturbate, since it doesn't have a live-streaming system of its own. Instead, LiveFreeFun is a place for people to post their own cam recordings, whether it was a cam show they had or a cam show that someone secretly recorded!
In any case, although that live aspect isn't quite there, the quality of the content is top notch. Most of the videos uploaded are recordings of private and gold shows, meaning that you'll never go wrong with any video you click. You can get a good amount of the entertainment here at the low cost of FREE, and keep all your favorite shows for later! Shh, just don't let the cams know they're being recorded…
Give them a shot and you certainly won't be disappointed, only premium content far and wide!
Visit Live Free Fun
11. Blacks On Cam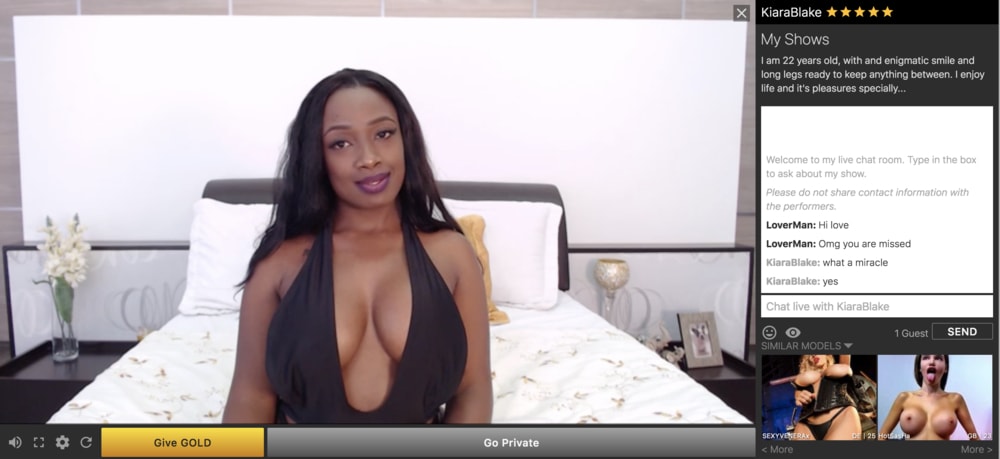 The ebony category on most sites isn't huge, but that's because the fans know that BlacksOnCam is the best site for ebony cams out there! Interracial couples are also very welcome on this site, so if interracial is your thing then you've found your haven.
BlackOnCam gets rid of that main struggle, other cam sites not being able to find multiple tags. If you're looking for a specific fetish or category, selecting ebony before the other categories can be a pain, so instead you've now got a whole site dedicated to ebony and whatever other specifics you want! This cam site also has a really sleek design, making it easier than ever to find what you want.
Don't sit around, get on the best ebony/interracial cam site on the net!
Visit Blacks On Cam
Finally
Each one of these sites has its goods and bads. But, depending on what you're looking for, something might not be a deal breaker, so in these cases they could be the perfect Chaturbate alternatives for you.
But at the end of the day, what most of these sites do is already done by Chaturbate. The goods generally outweigh the bads on Chaturbate and for these reasons, if you don't have a reason against using Chaturbate, then you should probably be using it. The community can't be beat, the site's easy to use and it's among the most respected cam sites out there. Whether you're a casual viewer or thinking of breaking into the world of cams, Chaturbate will be your site.